Dr. Gonzalez, Mr. Lincoln, and Mr.Ohl came to District 7 Willis Avenue with a fantastic concept for improvement in that community. District 7 was the most unsafe in the South Bronx in 2003. One of the first schools opened by Joel Klein, the New York City schools chancellor at the time, 223 was intended to help replace a notoriously bad junior high school that the city had decided to shut down." By Jonathan Malher from The New York Times.  The Fragile Success of School Reform in the Bronx. 
Dr. Gonzalez and Mr. Lincoln stayed true to their vision and built a public school that would revolutionize everyone's perception of the South Bronx/District 7. The Laboratory School of Finance and Technology opened its doors in the South Bronx region and asked parents to enroll their children. That is when the MS/HS 223 tale began as the pride of the South Bronx/Willis. The school core values are: Compassion, Reflection, Teamwork, and Scholarship.
The founders of The Laboratory School of Finance and Technology (MS/HS 223)?
Dr. Gonzalez was the first principal and one of the founders of MS/HS 223 in 2003 till 2021 "Six years later, 65% of his students are on grade level in English and 85% in math. Ramon's community activism has deeply influenced his school. Students take courses in animation, computer programming, and financial literacy. Students also participate in a school-wide economy where they can earn, save, and spend school bucks". Other initiatives include an expanded day, week, and year program." When Dr. Gonzalez built the MS/HS 223 school; the Bronx locals had little faith in him. According to Ms. Down, "Our school went from lowest to highest achieving." Dr. Gonzalez' objective was to have people like Mr. Lincoln, Ms. Downs, Ms. Summer, Ms. Westphal,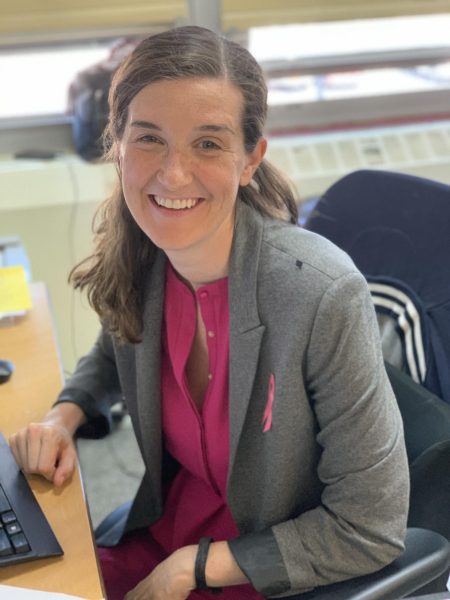 Mr. Perez, Coach and other members of the teaching staff and administration, assist the school in becoming what it is today. Today, the current principal of MS and HS 223 is Mr. Eric Lincoln.
Mr. Lincoln, Mr. Gonzalez, and Mr. Ohl are all founding members of the school. Mr. Lincoln began his career at the school as a social studies teacher. "Something that motivated me when I started was that I needed a job and I wanted to be a teacher, wanted to teach social studies and it was exciting to be a part of the school that hasn't completely formed," Mr. Lincoln stated. It was a small but powerful community that was constantly exciting and exciting, and many of the things we encountered in the early years we still remember and we try to keep alive today" Mr. Lincoln has been in the school for 21 years now. His job is to manage and make sure that everyone works efficiently and with no trouble. Lincolns said "my job is to make sure our students of the school.  Mr. Ohl is one of the founders of the school as Mr. Lincoln. His current position at the school is that he working on special projects in the school. For Mr. Ohl the school has improved soo much because now there are more opportunities for students and the school is " thriving'.
 The Laboratory School of Finance and Technology (MS/HS 223) provides  opportunities for students
The learning and our staff feels supported and our parents are pleased with the work" For him school is like a second home, a community that he cherished and do his best to make it grow s best he can with the help of the other founders
There are multiple opportunities for students at the Laboratory School of Finance and Technology. Students have opportunities both inside and outside of the school, including community service, internships/work experience such as an Arete, or a job at school. Clubs at the school include the newspaper, dance, and musicals. MS/HS 233 have a sturdy hall for students who need help or time to work on their assignment. Students can participate in a variety of sports at the school, involving girl volleyball, soccer, lacrosse, basketball, table tennis, cross country, handball, outdoor track, etc. The school offers Advanced Placement (AP) courses such as "AP English, literature, biology, Spanish, mathematics, computer science, psychology…"
The Laboratory School of Finance and Technology has a different system from the other high schools of District 7. The school only has one regent, that being the English Regents and the rest are PBATs.
These PBATs "Performance Based Assessment Tasks" are projects that students must complete in order to graduate. For this, we are required extensive reading, writing, and revising and then present orally for external evaluation. These tasks extend beyond curriculum and classroom discussions and allow for student contributions and choice… ALL students are required to complete FOUR graduation level PBATs-one for each CORE subject [Math, Science, English, and Social studies]. These types of schools like the Laboratory School of Finance and Technology are called SWW "schools without walls" since they do follow the same rule as other schools and only take one regent and the rest as PBAT. Mr. Lincoln and the other members of the school believe that this makes the "school community have a more valuable learning experience than taking a state exam." The Laboratory School of Finance and Technology is a school of the beginning, power, hope, unique and the PBAT as been of these examples to it. 
What is the meaning of the mascot/school logo for The Laboratory School of Finance and Technology (MS/HS 223) 
The eagle is the mascot of the school and is the school logo of the school. The eagle represents "hope" because before HS/MS 223 was created there was a bad school that had a bad reputation in the building so the Laboratory of Finance and Technology took over that school. Mr. Lincoln said, "Our high school only started 10 years ago, and when we added our high school we wanted them to feel like they were still part of our community but still pushed into the future." Mr. Lincoln and Dr. Gonzalez as the staff, teachers, and administrators hope that the family will accept to bring their kids to this school. They want to create a school that the community will cherish and will trust in protecting their kids as well as guiding them to a bright future of success.
Present & future plans?
The school is a thriving community filled with diversity and creativity that inspires future leaders to start their journey. MS/HS 223 has created this beautiful school that helps students feel safe and cared for, while at the same time educating them to help them set goals for themselves. The impact MS/HS 223 has had continues to grow for our community.
This school will always remain in everyone's hearts for a long as it lives.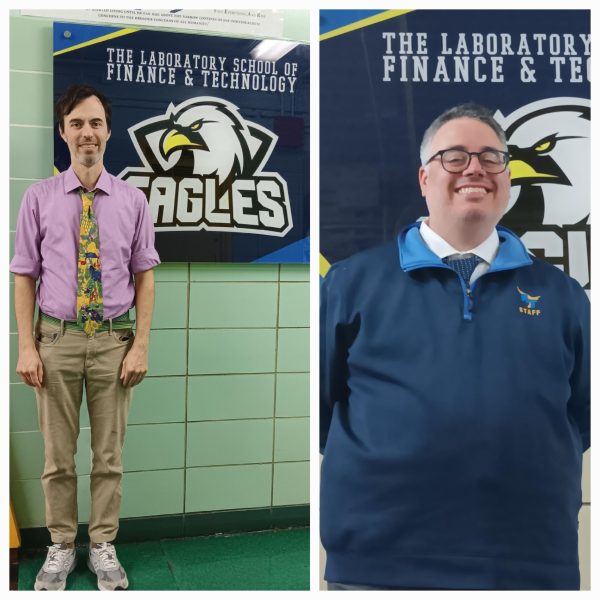 The future plan for the school is to make the student, and family, and each person in the school be more connected to each other by making a circle where students, families speak , share t
heir opinion and feel welcome in the community. Make students more comfortable on role taking and making them more professional. The school will have more opportunities, and job, and career learning opportunities to prepare students for their future and help them have an idea of what they want to in the future.
For the founders such as Mr. Lincoln and Mr. Ohl, who has been in the school for more than 21 years, the school is a "community."  Mr. Lincoln exclaimed that "we grow as a community and no one person can do it themselves, teachers can't do it by themselves and students can't do it by themselves. We need to change our hopes and dreams and successes to help each other!" Mr. Ohl added that "People in the Administration such as Ms. Downs, the assistant principal who has been in the school for 17 years, have said that the school is like 'a second home' because she has been in the school for long that she has built strong connection to the students, staff and families."
Mellisa Paccinonno or Ms. P has shared similar perspectives and views despite being the Middle school assistant principal at 223 for only 2 months. She expressed, "The school is joyful People here are happy, students have brought me joy, and welcomed me with so much kindness."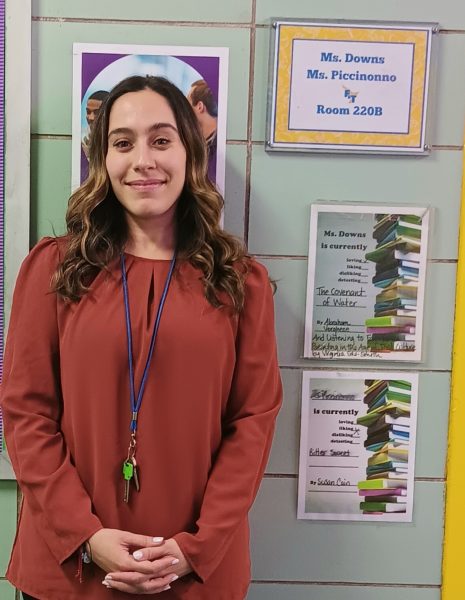 The staff and dean of the school, Mr. Perez, has also added that the school is "Empowering because he is able to impact the lives of every single person, students and individuals that come in contact with him." Mr. Kevin Williams or Coach – as many students would call him-  has been in the school for 18 years. He assures that 223 is "Humbling because sometimes you think you know everything but when people come along they humble you, they come into your path and they teach you how to improve and give you feedback, that why it's humbling working with people who love working with you."
Ms. Milley is also a staff of the school and has been in the school for 17 years and she said that for her the school is "Amazing because they provide many oppurtunities." 
 Ms. Wiessman, the 10th grade High school, Mr. Marascia also emphasized the opportunity and "strong culture and community" that is shared amongst the school.
One familiar experience yet unique experience comes through Mr. Alhuseney Trawally, who has been a gym teacher for middle school and high school kids as well as the Coach for the female cougars. Trawally has not only experienced this teaching environment for 6 years but has also attended 223. He emphasizes how "I wanted to give back to the community." He adds that there are more resources in the school today and how being around rising students has been "Nostalgic."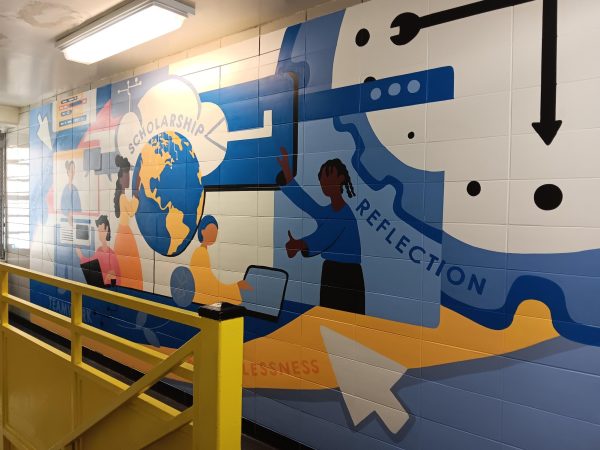 With all the identities that inhabit 223, it is clear that a common shared belief of the excellence and the robust school community that has been built continues to unite everyone.