A Hurricane is felt in Puerto Rico — and 1,600 miles away at HS223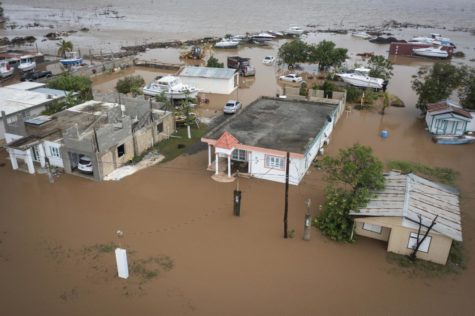 As Hurricane Fiona tore through Puerto Rico, HS223 sophomore Delilah Barreto's relatives who live on the island were 1,600 miles away in the Bronx, visiting to celebrate her 15th birthday.
So while the relatives' house was damaged — it's being repaired now — no one was inside, and no one was hurt.
"Luckily, my family was okay, because at the time that the hurricane happened they came to visit me and my family over here in New York," Barreto said.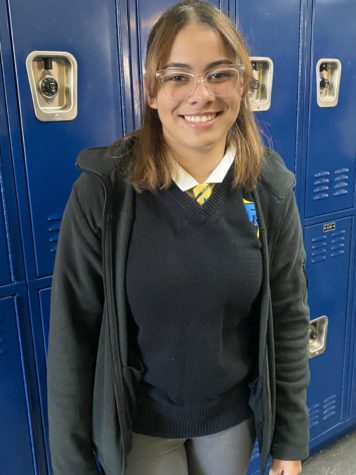 Barreto's   relatives — including her aunt and cousins — were one of millions of people affected by Fiona, a Category 2 hurricane that first reached Puerto Rico on September 18 and stayed for four days.
The Bronx has more residents of Puerto Rican birth, 298,921 people, than anywhere else besides Puerto Rico itself, according to the Pew Research Center.
Thus it's no surprise that what happens in Puerto Rico takes on outsize importance in New York City.
"Most of my family lives over there in the island, and they are going through a rough time right now," said Yariane Moldenano, a junior at HS223. 
Before the hurricane, Barreto said, her aunt had been preparing the house in case the trip to New York to celebrate her birthday wasn't possible. 
"She was telling me how she has to board up her windows and stack up on essentials just in case their power goes out. She only did that because she didn't think she was going to be able to take a flight to New York in time, but she was able to," said Barreto, who declined to give her aunt's name. 
Even as Barreto's family is tending to their own damaged home, her aunt and the rest of the family are finding time to help their neighbors. 
"She took it into her own hands along with most of my cousins and started giving out canned food and water, whatever she didn't need she had given out to the people she thought needed it most," Barreto said.
Neighbors are helping neighbors throughout Puerto Rico, including Puerto Rico resident Melissa Rodriguez, a friend of HS223's Ms. Hernandez, the 9th grade Global Studies teacher. 
"I made food and distributed it around the neighborhood and gave residents any supplies I didn't need," Ms.  Rodriguez said, explaining, "El pueblo salva al pueblo," Spanish for "the people saves the people." 
About 345,000 electricity customers in Puerto Rico lost power, The New York Times reported, and even once the hurricane had moved out, most residents still had no power. By mid-October, about 99% of customers had their power restored, according to LUMA Energy, the island's power company.
In an interview, Rodriguez described having trouble getting updates from the news from the mainland or, because of the lack of cell phone service, even basic details on the state of the hurricane. 
"All I have is Instagram, and I had to go to the gas station for service," she said.
In 2017, category 5 Hurricane Irma passed Puerto Rico. Irma caused power outages and water service interruptions. Two weeks later Puerto Rico was impacted by Hurricane Maria — the most intense hurricane to hit Puerto Rico since 1928, according to an analysis by the RAND Corporation.
It's a historical reality of which Puerto Ricans are mindful.
"I had asked my Titi if she was okay," Barrett said, "and she said that she'll manage, because this is nothing new for them." 
Donate to The News Site of The 223 Eagles